Wild Cherry Hill
2 Bedroom(s) | 2 Bathroom(s) | Sleeps 4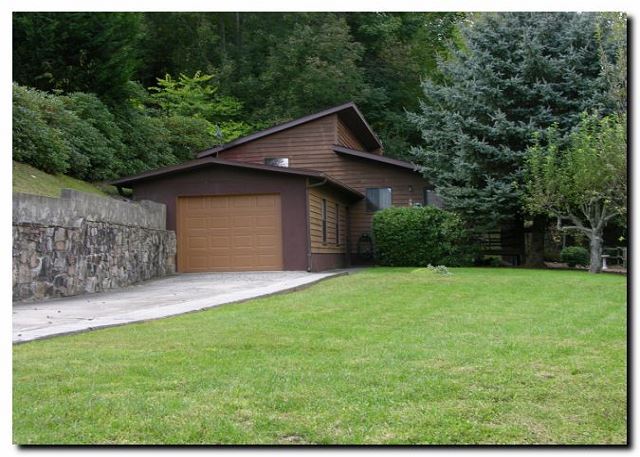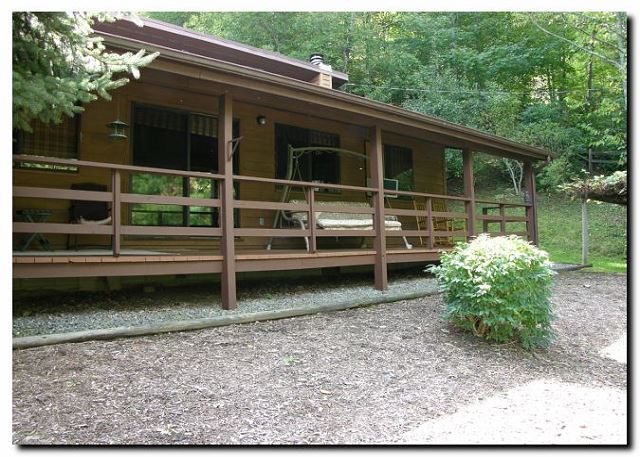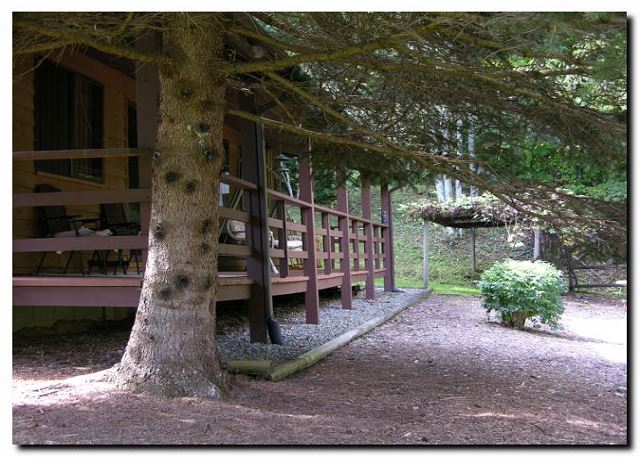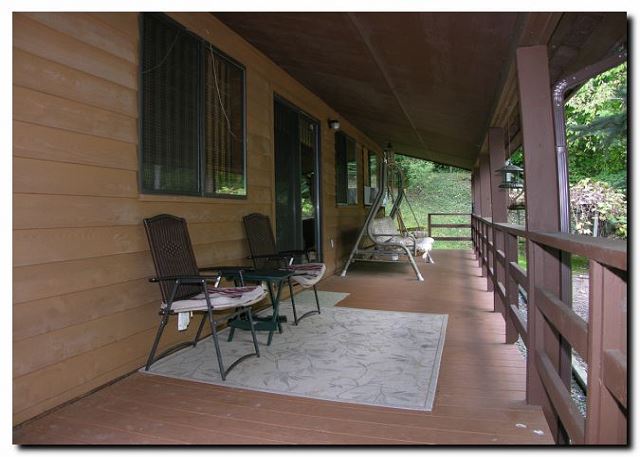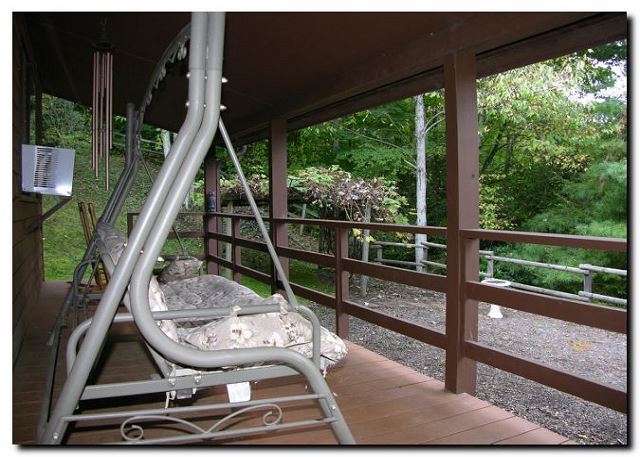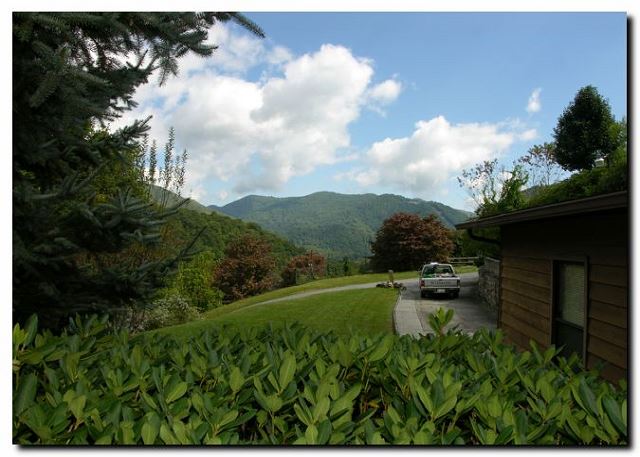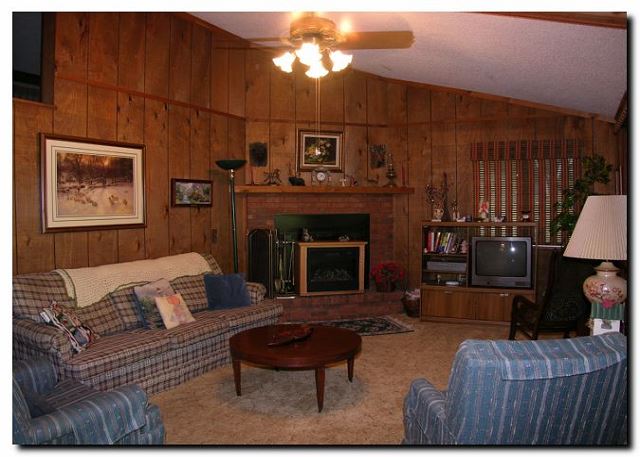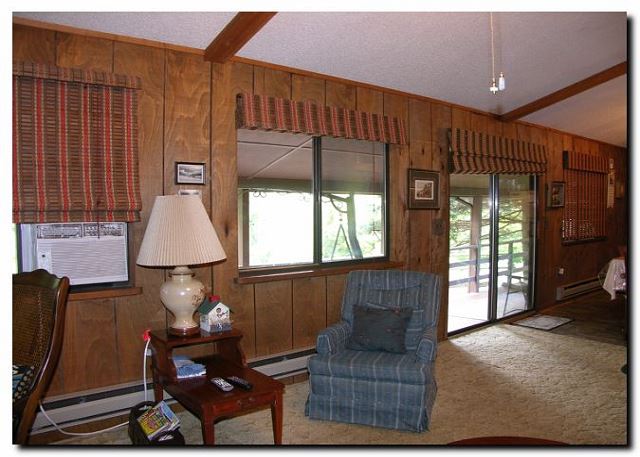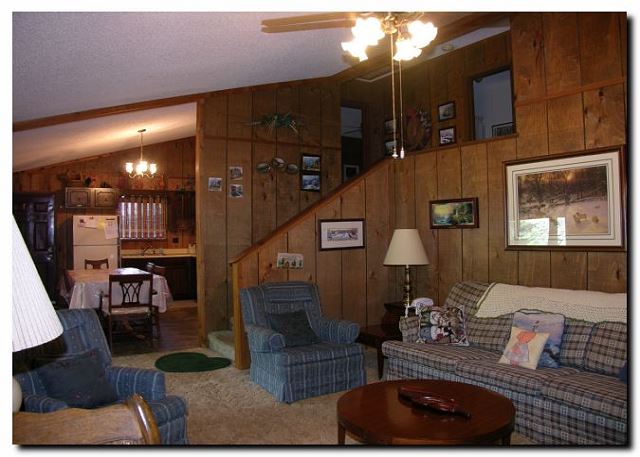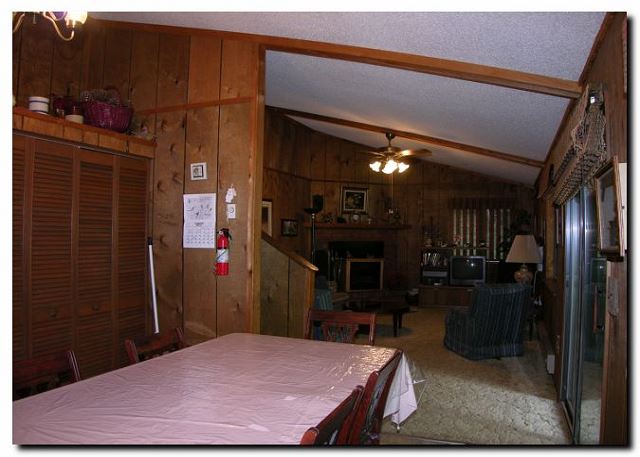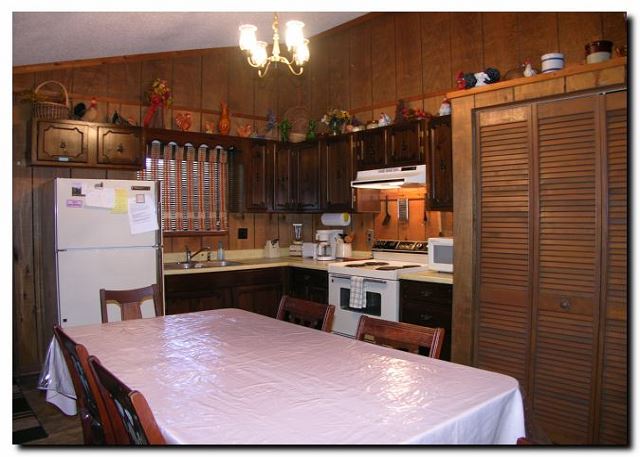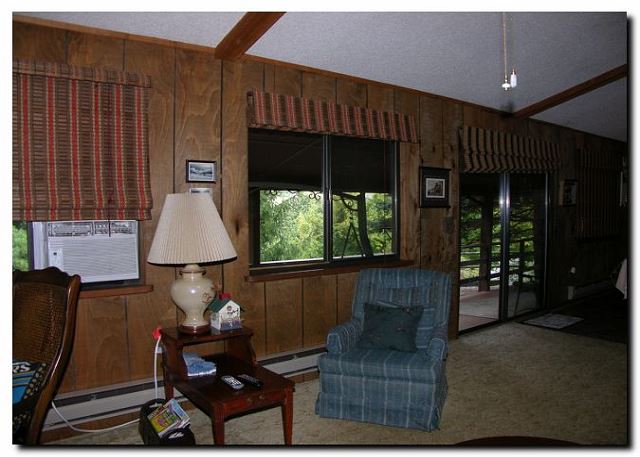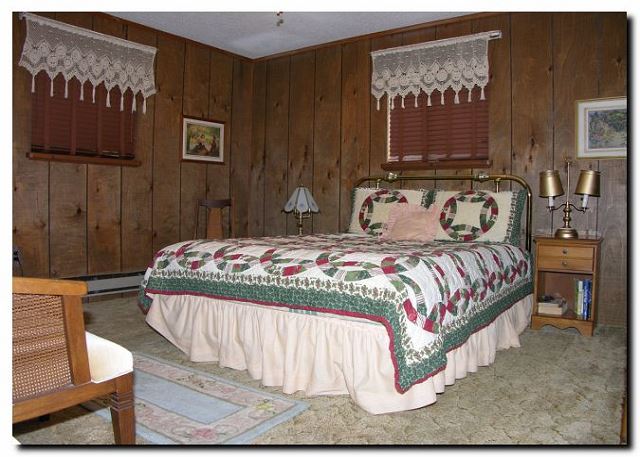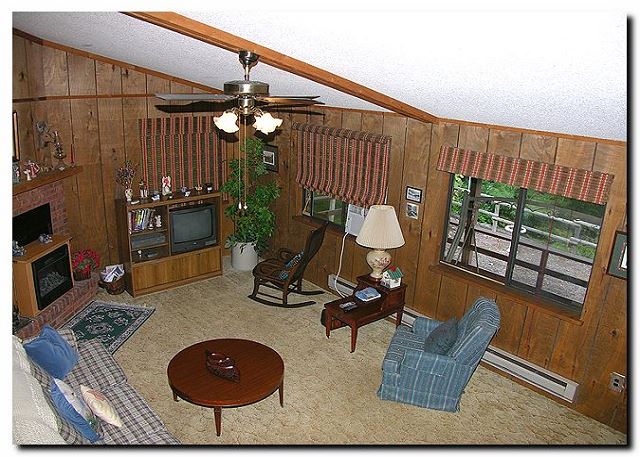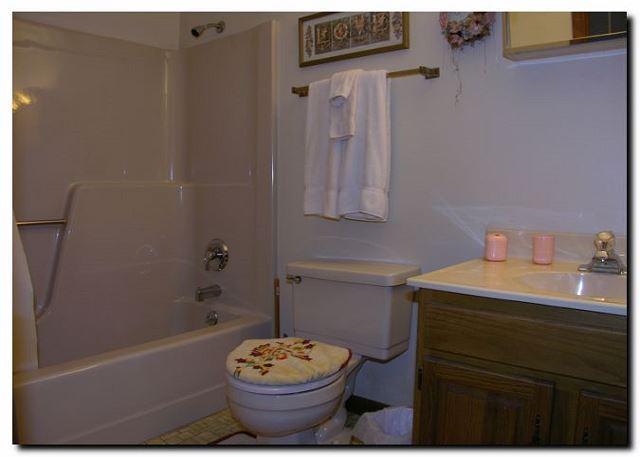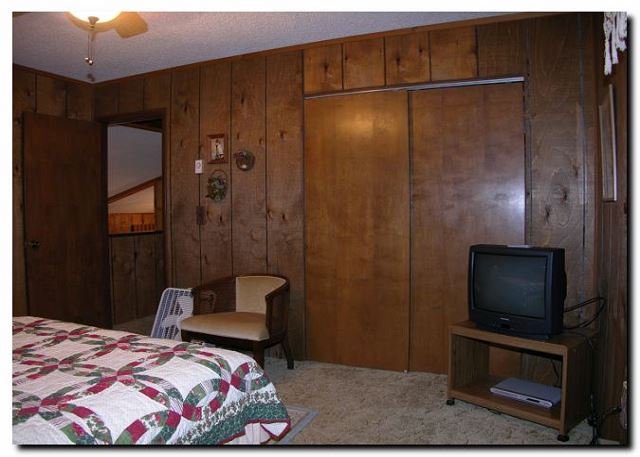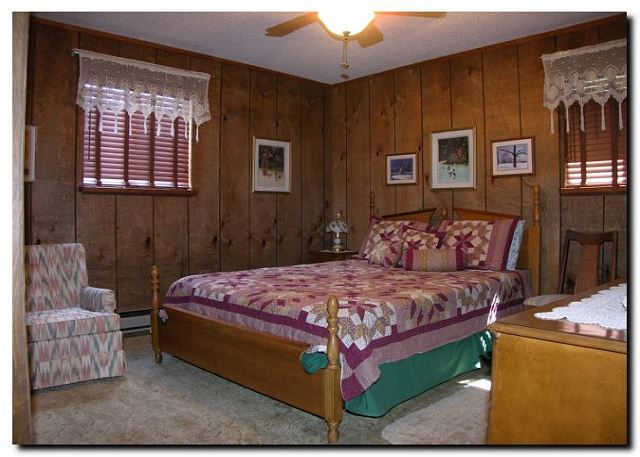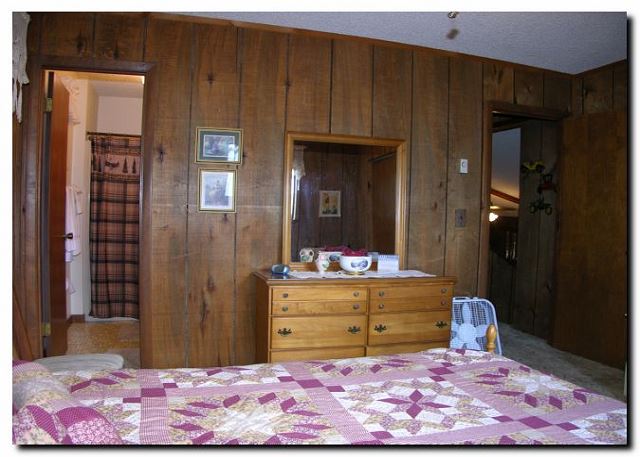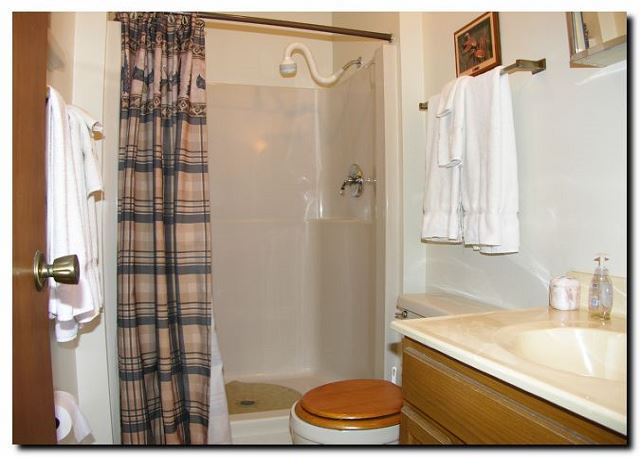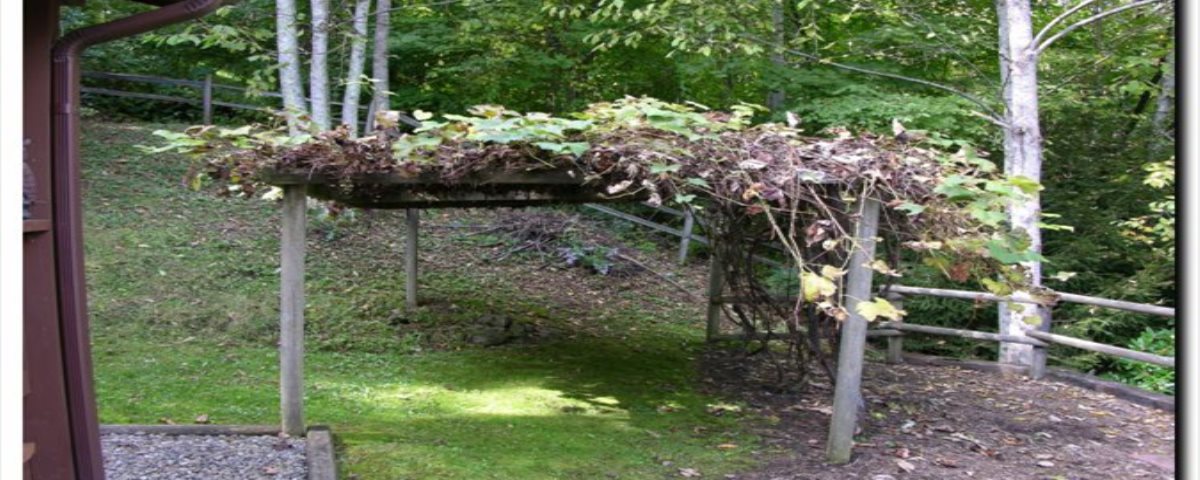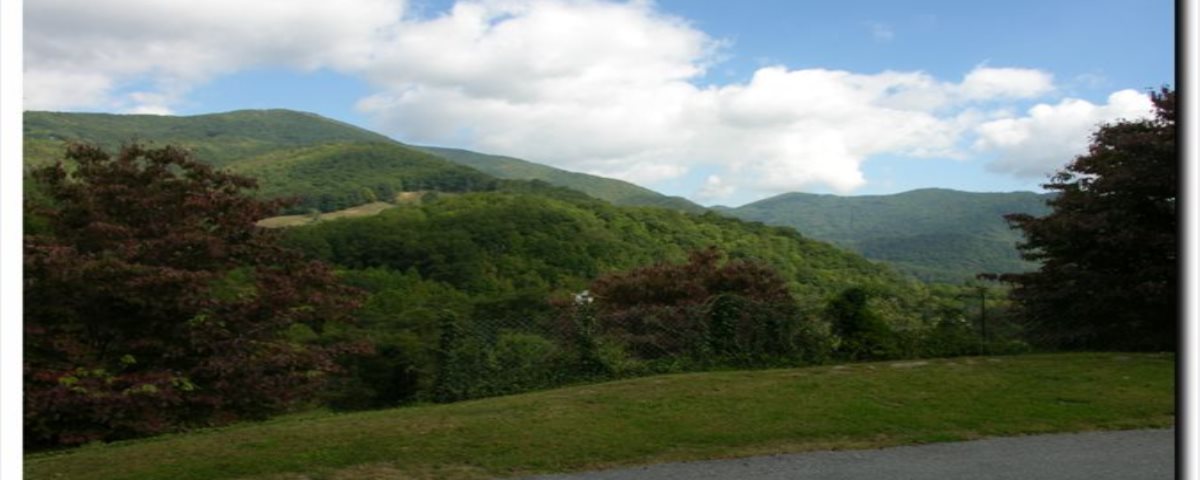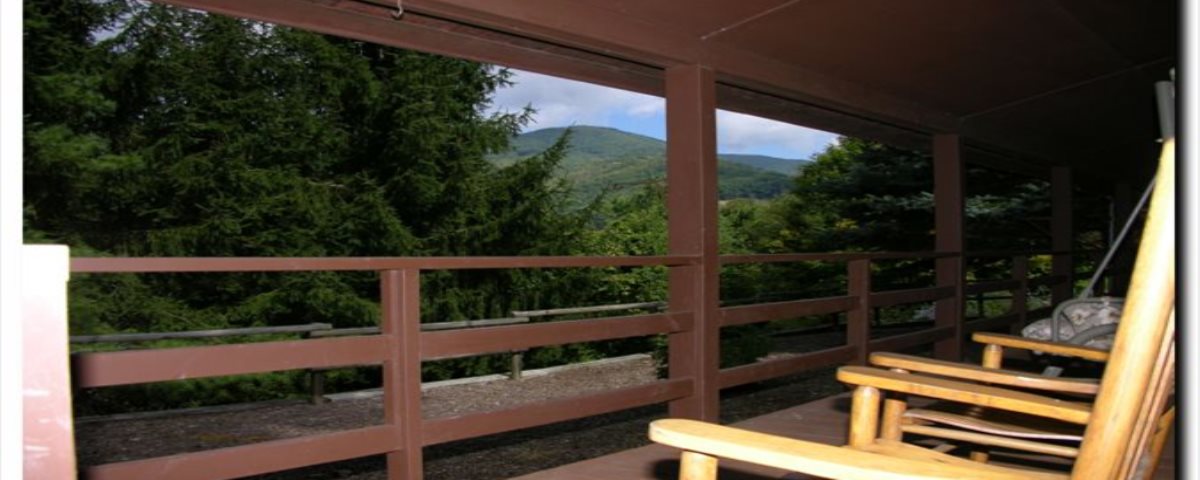 Previous
Next
If you're coming to the mountains for the view, then Wild Cherry Hill is definitely the place for you! Perched at 3600' feet elevation with easy paved access, this adorable cabin home has it all. Spend your time inside the cozy 2 bedroom 2 bath home or relax on the porch across from the most photographed view in the Smokies. This is the place you'll want to return to again and again. Each bedroom has queen size beds and separate full baths. The home is a split level with both bed rooms up just a few steps. Garage access is perfect for small car. Home is equipped with wireless internet connection. Only minutes into Maggie Valley and a short ride across the mountain to the Cherokee Indian Reservation. Don't be surprised if you see our newly introduced elk roaming in the area! What a beautiful site to see!

Instructions for Check-In/Check-Out

• You must check-in at our office at 2787 Soco Rd. in Maggie Valley. We are located in Eagles Plaza near Snappy's Pizza.

• Check in times will begin at 4:00 pm, however, this is not guaranteed. We work very hard to accommodate this check in time, but additional cleaning and inspection may be required for the rental homes, especially during peak and holiday seasons. You are welcome to call the office before your arrival to see if your vacation rental is ready for occupancy.

• During business hours, your check-in packet will be in our office. If you arrive after business hours, your packet will be in the RED drop box located just outside our office door. This packet includes directions to the home, keys, an after hours emergency number, local trash locations, and directions to various grocery stores.

• Check out is 10:00 am and all keys need to be returned to our office or placed in the locked section of the RED drop box.

Items you will need to bring with you

(owners do not supply these items, however, if they are in the home, you are welcome to use)

• all paper products (toilet paper, napkins, paper plates, paper towels)

• trash bags, tin foil, baggies, coffee filters

• dish soap, laundry soap, hand soap, bath products

• All homes are furnished with bed and bath linens, pots & pans, and dishes. The homes also have washer and dryers for your use.

• Utility outages (power, cable, internet) are out of our control and we will make every effort for a quick resolve. There are no adjustments or refunds due to utility outages.

• NON-DISCLOSURE OF PETS WILL RESULT IN IMMEDIATE EVICTION AND NO REFUNDS!

• If you are wanting to have firewood delivered, please call our office atand we will give you a contact person for that.

• Please be aware that weather and road conditions can change drastically in the mountains during the winter, even if there is no snow, roads can still become icy and dangerous (this includes steps and driveways) Please plan accordingly and drive safely.



Thank you for your recent booking and we look forward to seeing you!!
Amenities

combination tub/shower:
queen:
toilet:
tub:
arboretum:
autumn foliage:
festivals:
forests:
restaurants:
theme parks:
water parks:
waterfalls:
winery tours:
zoo:
Satellite / Cable:
Television:
Air Conditioning:
Clothes Dryer:
Garage:
Heating:
Internet:
Iron & Board:
Linens Provided:
Living Room:
Towels Provided:
Washing Machine:
Wifi:
Free Wifi:
Coffee Maker:
Dishes & Utensils:
Kitchen:
Microwave:
Oven:
Refrigerator:
Stove:
Toaster:
Dining Table:
Dishes & Utensils for Kids:
antiquing:
bird watching:
eco tourism:
gambling casinos:
horseback riding:
photography:
scenic drives:
sight seeing:
walking:
ATM/bank:
fitness center:
groceries:
hospital:
massage therapist:
Beach:
Mountain View:
Rural:
Deck / Patio:
Golf:
Outdoor Grill:
fishing:
fly fishing:
freshwater fishing:
golf:
hiking:
mountain biking:
mountain climbing:
rafting:
skiing:
whitewater rafting:
children welcome:
non smoking only:
pets not allowed:
Minimum Age Limit for Renters:
flexible:
necessary:
Adventure:
Budget:
Family:
Sports & Activities:
Tourist Attractions:
Enhanced cleaning practices:
Clean with disinfectant:
High touch surfaces cleaned with disinfectant:
Mountain View:
Secluded:
Window Air Conditioning:
Ceiling Fans:
High Speed Internet:
Satellite/Cable TV:
DVD Player:
Refrigerator:
Coffee Maker:
Microwave:
Toaster:
Cookware:
Dishes and Utensils:
Stove/Oven:
Combination Tub/Shower:
Toilet:
Cable TV:
DVD Player:
VCR:
Charcoal grill:
Motorcycle Friendly:
Garage:
Children Welcome:
Inside Homes NON-Smoking:
Non-Pet Friendly Home:
Basketball Court:
Cycling:
Fly Fishing/Freshwater Fishing:
Golf:
Hiking:
Mountain Biking:
Mountain Climbing:
Skiing/tubing:
White Water Rafting:
The North Carolina Arboretum:
Autumn Foliage-BlueRidge Parkway:
Churches:
Festivals:
NationalForest in North Carolina:
Museums:
Recreation Center:
Theme Parks:
Water Falls:
Winery Tours:
Golf Courses:
Antiquing:
Bird Watching:
Gambling Casinos:
Horseback Riding:
Outlet Shopping:
Photography:
Scenic Drives:
Sight Seeing:
Walking:
Guest Reviews of
wild cherry hill
Maggie Valley , NC
Vintage Cabin, great price
Review by
Misty D.
While the cabin furniture and decor is dated it added to the charm. It was clean and for the price I cannot complain. Beds were just OK and shower lacked pressure but overall we were happy.
4 out of 5 stars
Living In The Woods
Review by
Pamela C.
I loved being in a place surrounded by trees with a beautiful view of the mountains. The cabin was comfortable and a great location. It is close to town and good restaurants plus near several hiking places and beautiful waterfalls!
5 out of 5 stars
not motorcycle freindly beware
Review by
danny m.
the cabin house was very nice and the garage was nice to park bikes in only problem was getting upand down the driveway definitely not for a novice rider which we are not pay very close attention to the reviews not motorcykle freindly i cant stress that enough
4 out of 5 stars
Definitely a relaxing weekend !
Review by
Jay S.
Arrived on Friday afternoon, found the cabin to be clean and comfortable. After unpacking went out for a few groceries which were conveniently located. Traffic even though it was a holiday weekend was never a problem. Did very much enjoy the scenery and view from the deck, we were also able to watch fireworks from the deck ! Seeing an elk in the yard was one of the highlights !
5 out of 5 stars
Maggie Valley
We had a fantastic time and our stay at Wild Cherry Hill was supurb. The house was clean and presentable. The only issue we had was the driveway, which is very narrow and steep. We have a big truck and going up and down the drive was not easy. I recommend that you have a jeep type vehicle and do not plan to pull a trailer with a bike up this drive.
5 out of 5 stars
Manager Response:
We are pleased you had a nice time staying at Wild Cherry Hill and found the home clean upon your arrival. Yes our mountain roads and driveways can be a little steep .We hope you have a Safe and Happy Labor Day! The Premier Staff!
Great place
Nice and cozy. Loved the area.
5 out of 5 stars
Manager Response:
Sweet! We are so pleased you had a nice time while staying at Cozy "Wild Cherry Hill" and found the home clean upon your arrival:) We hope to see you soon on your next Smokie Mountain Getaway:) The Premier Staff!
Can Am Spyder Riding Trip
Had a awesome time riding motorcycles around this area. Beautiful here.
5 out of 5 stars
Manager Response:
Great! We are pleased you had a nice time while visiting Wild Cherry Hill and found the home clean upon your arrival:) Thank you for visiting the beautiful smokey mountains of NC. Have a nice day! The Premier Staff!
BYOB...Bring Your Own Bed
Review by
John P.
First the bad. Bring an air mattress, the master bed is horrible. Don't count on baking anything, the oven doesn't work. Don't go when it's hot, the AC is way too small. Now the good. It's private, quiet and secluded. Elk came up in the front yard while we were on the front porch. The management team was very professional.
4 out of 5 stars
Manager Response:
Good morning! We certainly apologize for any discomfort that you experienced... We always strive for our guest to have a nice time ... We are pleased you found the home clean upon your arrival and we will definitely speak to homeowner on these updates that you mentioned. Thank you for bringing this to our attention. Have a Nice Day!!!! The Premier Staff!
Travelers from Virginia
Enjoyed the property.
5 out of 5 stars
Manager Response:
AWESOME!!!! We love to hear that our guest have a wonderful time while visiting NC Mountains!! Thank you for staying with us.... Have a nice day! The Premier Staff!
Great mountain Home
It would of been better if that one tree on the corner wasn't there. It was blocking the view of the mountains and the house does need some updates inside, but we did enjoy the house. That was my third time staying there. It was relaxing.
4 out of 5 stars
Manager Response:
We are pleased you found the home clean upon your arrival and you had a good time a Wild Cherry Hill:) Have a nice day:) The Premier Staff!!
Amazing
Review by
Joseph B.
The first day we arrived we could see elk in the woods, couple of feet from us. The house was beautiful,clean,and the views were amazing. Very quiet and peaceful.
5 out of 5 stars
Manager Response:
Awesome! Happy to hear you had a great time and that the Elk stopped in for a visit:) always such a nice treat:) Look forward to helping you on your next getaway to our beautiful Smokey Mountains! Have a great day! The Premier Staff!
A great vacation!!
Review by
Larry E.
It was a great cabin in a great location. Very peaceful and relaxing. There were even elk at the bottom of the driveway in the evenings. Booking and check in were very quick and easy. We had a great time and are looking forward to returning next year.
5 out of 5 stars
Manager Response:
We are very pleased that you had a wonderful stay at WILD CHERRY HILL!!! And what a Awesome view for the Elk to visit you in the evenings:) We look forward to seeing you next year... The Premier Staff!!!
Intimate and peaceful
Review by
Brian C.
Absolutely lovely peaceful and serene locality. The dwelling had everything that one needed for a restful vacation.
5 out of 5 stars
Manager Response:
Thank you! We are happy that you had a restful stay at Wild Cherry Hill! The smokies welcome you back anytime 🙂 Premier Staff!!
Cherry Hill
Review by
Carlton S.
Secluded, which we enjoy. The porch was great. We enjoy the peaceful atmosphere. By the way we were able to get our money back at Cherokee for another visit.
5 out of 5 stars
Manager Response:
So glad you enjoyed your stay at Wild Cherry Hill! Hope to see you soon! The Premier Staff!
WNCC Annual Charge Conference
Review by
Libby S.
We love staying at what we call "Grandma's House". It is dated - which is what gives it character. The furniture could use some updating and a couple of the kitchen chairs are broken. One of the kitchen table legs is also broken. We spend most of our time on the porch enjoying the quiet and the view.
5 out of 5 stars
Manager Response:
We are happy to know you enjoyed your stay! We will definitely send maintenance to take care of these issues, thank you for bringing that to our attention. Have a great day! The Premier staff!
Wild Cherry Hill
Review by
Bryan D.
Very pleased with the accommodations. Secluded, yet convenient to all attractions. Quiet, peaceful with a great view of the mountains in this location. The elk grazing by the driveway was a definite plus!! Numerous excellent restaurants in close proximity of rental. Too many to name, stayed a week and no where was bad to eat at!
5 out of 5 stars
A Time to Heal
Review by
Debra S.
Our family has been through so much with my husbands pancreatic cancer condition. Our stay at Wild Cherry Hill gave us and our family the quietness to recover and time to spend with only our family. The rental was easy to rent, clean and well organized.
5 out of 5 stars
5 day stay @ wild cherry hill
Review by
Arthur L.
Enjoyed the peace & tranquility offered by this location !!Bedrooms do not have their own a/c units & become somewhat warm in the late evening & early night.
4 out of 5 stars
Maggie Valley vacation.
Review by
David C.
House was a smaller 2 bedroom although plenty big for 4 people. The Rd. going up is in pretty bad shape but is paved and if you are towing anything the driveway would be a pain to get in. Now the positives the little house is in good shape has a great front porch with a big cushioned swing, nice wooded surroundings and fantastic mountain views. All so it is fully equipped and a fantastic value for the money. (Note kitchen could use a new toaster)
5 out of 5 stars
vacation in maggie valley
enjoyed the peace and quiet and great views of this area. will do this again.
5 out of 5 stars
tight driveway
Review by
Evelio A. A.
good overall.Rental staff excellence. The house was as described,but if you trailer a motorcycle as we did;the driveway is a challenge to manage.Renters should be warned.
4 out of 5 stars
Manager Response:
So glad you had a good time and enjoyed the house. Thank you for pointing out the problems people may have with motorcycle trailers, suggestions and comments are always welcome, come back soon!
Peaceful Retreat
Review by
Stan S.
We have stayed here annually for four years and love the peaceful atmosphere and stunning views while relaxing on the veranda. The home is very cozy and the area is quiet. We enjoy listening to the many different birds singing in the pines each morning and the sound of running water down below. A great combination of nature and comfort. And for those who want to stay connected there is high speed wireless internet. We highly recommend this home for your vacation plans.
5 out of 5 stars
Book Your Stay!
Select your arrival and departure dates below to reserve this unit.


December 2023

| S | M | T | W | T | F | S |
| --- | --- | --- | --- | --- | --- | --- |
| | | | | | 01 | 02 |
| 03 | 04 | 05 | 06 | 07 | 08 | 09 |
| 10 | 11 | 12 | 13 | 14 | 15 | 16 |
| 17 | 18 | 19 | 20 | 21 | 22 | 23 |
| 24 | 25 | 26 | 27 | 28 | 29 | 30 |
| 31 | | | | | | |
January 2024

| S | M | T | W | T | F | S |
| --- | --- | --- | --- | --- | --- | --- |
| | 01 | 02 | 03 | 04 | 05 | 06 |
| 07 | 08 | 09 | 10 | 11 | 12 | 13 |
| 14 | 15 | 16 | 17 | 18 | 19 | 20 |
| 21 | 22 | 23 | 24 | 25 | 26 | 27 |
| 28 | 29 | 30 | 31 | | | |
February 2024

| S | M | T | W | T | F | S |
| --- | --- | --- | --- | --- | --- | --- |
| | | | | 01 | 02 | 03 |
| 04 | 05 | 06 | 07 | 08 | 09 | 10 |
| 11 | 12 | 13 | 14 | 15 | 16 | 17 |
| 18 | 19 | 20 | 21 | 22 | 23 | 24 |
| 25 | 26 | 27 | 28 | 29 | | |
March 2024

| S | M | T | W | T | F | S |
| --- | --- | --- | --- | --- | --- | --- |
| | | | | | 01 | 02 |
| 03 | 04 | 05 | 06 | 07 | 08 | 09 |
| 10 | 11 | 12 | 13 | 14 | 15 | 16 |
| 17 | 18 | 19 | 20 | 21 | 22 | 23 |
| 24 | 25 | 26 | 27 | 28 | 29 | 30 |
| 31 | | | | | | |
April 2024

| S | M | T | W | T | F | S |
| --- | --- | --- | --- | --- | --- | --- |
| | 01 | 02 | 03 | 04 | 05 | 06 |
| 07 | 08 | 09 | 10 | 11 | 12 | 13 |
| 14 | 15 | 16 | 17 | 18 | 19 | 20 |
| 21 | 22 | 23 | 24 | 25 | 26 | 27 |
| 28 | 29 | 30 | | | | |
May 2024

| S | M | T | W | T | F | S |
| --- | --- | --- | --- | --- | --- | --- |
| | | | 01 | 02 | 03 | 04 |
| 05 | 06 | 07 | 08 | 09 | 10 | 11 |
| 12 | 13 | 14 | 15 | 16 | 17 | 18 |
| 19 | 20 | 21 | 22 | 23 | 24 | 25 |
| 26 | 27 | 28 | 29 | 30 | 31 | |
June 2024

| S | M | T | W | T | F | S |
| --- | --- | --- | --- | --- | --- | --- |
| | | | | | | 01 |
| 02 | 03 | 04 | 05 | 06 | 07 | 08 |
| 09 | 10 | 11 | 12 | 13 | 14 | 15 |
| 16 | 17 | 18 | 19 | 20 | 21 | 22 |
| 23 | 24 | 25 | 26 | 27 | 28 | 29 |
| 30 | | | | | | |
July 2024

| S | M | T | W | T | F | S |
| --- | --- | --- | --- | --- | --- | --- |
| | 01 | 02 | 03 | 04 | 05 | 06 |
| 07 | 08 | 09 | 10 | 11 | 12 | 13 |
| 14 | 15 | 16 | 17 | 18 | 19 | 20 |
| 21 | 22 | 23 | 24 | 25 | 26 | 27 |
| 28 | 29 | 30 | 31 | | | |
August 2024

| S | M | T | W | T | F | S |
| --- | --- | --- | --- | --- | --- | --- |
| | | | | 01 | 02 | 03 |
| 04 | 05 | 06 | 07 | 08 | 09 | 10 |
| 11 | 12 | 13 | 14 | 15 | 16 | 17 |
| 18 | 19 | 20 | 21 | 22 | 23 | 24 |
| 25 | 26 | 27 | 28 | 29 | 30 | 31 |
September 2024

| S | M | T | W | T | F | S |
| --- | --- | --- | --- | --- | --- | --- |
| 01 | 02 | 03 | 04 | 05 | 06 | 07 |
| 08 | 09 | 10 | 11 | 12 | 13 | 14 |
| 15 | 16 | 17 | 18 | 19 | 20 | 21 |
| 22 | 23 | 24 | 25 | 26 | 27 | 28 |
| 29 | 30 | | | | | |
October 2024

| S | M | T | W | T | F | S |
| --- | --- | --- | --- | --- | --- | --- |
| | | 01 | 02 | 03 | 04 | 05 |
| 06 | 07 | 08 | 09 | 10 | 11 | 12 |
| 13 | 14 | 15 | 16 | 17 | 18 | 19 |
| 20 | 21 | 22 | 23 | 24 | 25 | 26 |
| 27 | 28 | 29 | 30 | 31 | | |
November 2024

| S | M | T | W | T | F | S |
| --- | --- | --- | --- | --- | --- | --- |
| | | | | | 01 | 02 |
| 03 | 04 | 05 | 06 | 07 | 08 | 09 |
| 10 | 11 | 12 | 13 | 14 | 15 | 16 |
| 17 | 18 | 19 | 20 | 21 | 22 | 23 |
| 24 | 25 | 26 | 27 | 28 | 29 | 30 |
December 2024

| S | M | T | W | T | F | S |
| --- | --- | --- | --- | --- | --- | --- |
| 01 | 02 | 03 | 04 | 05 | 06 | 07 |
| 08 | 09 | 10 | 11 | 12 | 13 | 14 |
| 15 | 16 | 17 | 18 | 19 | 20 | 21 |
| 22 | 23 | 24 | 25 | 26 | 27 | 28 |
| 29 | 30 | 31 | | | | |
January 2025

| S | M | T | W | T | F | S |
| --- | --- | --- | --- | --- | --- | --- |
| | | | 01 | 02 | 03 | 04 |
| 05 | 06 | 07 | 08 | 09 | 10 | 11 |
| 12 | 13 | 14 | 15 | 16 | 17 | 18 |
| 19 | 20 | 21 | 22 | 23 | 24 | 25 |
| 26 | 27 | 28 | 29 | 30 | 31 | |
February 2025

| S | M | T | W | T | F | S |
| --- | --- | --- | --- | --- | --- | --- |
| | | | | | | 01 |
| 02 | 03 | 04 | 05 | 06 | 07 | 08 |
| 09 | 10 | 11 | 12 | 13 | 14 | 15 |
| 16 | 17 | 18 | 19 | 20 | 21 | 22 |
| 23 | 24 | 25 | 26 | 27 | 28 | |
March 2025

| S | M | T | W | T | F | S |
| --- | --- | --- | --- | --- | --- | --- |
| | | | | | | 01 |
| 02 | 03 | 04 | 05 | 06 | 07 | 08 |
| 09 | 10 | 11 | 12 | 13 | 14 | 15 |
| 16 | 17 | 18 | 19 | 20 | 21 | 22 |
| 23 | 24 | 25 | 26 | 27 | 28 | 29 |
| 30 | 31 | | | | | |
April 2025

| S | M | T | W | T | F | S |
| --- | --- | --- | --- | --- | --- | --- |
| | | 01 | 02 | 03 | 04 | 05 |
| 06 | 07 | 08 | 09 | 10 | 11 | 12 |
| 13 | 14 | 15 | 16 | 17 | 18 | 19 |
| 20 | 21 | 22 | 23 | 24 | 25 | 26 |
| 27 | 28 | 29 | 30 | | | |
May 2025

| S | M | T | W | T | F | S |
| --- | --- | --- | --- | --- | --- | --- |
| | | | | 01 | 02 | 03 |
| 04 | 05 | 06 | 07 | 08 | 09 | 10 |
| 11 | 12 | 13 | 14 | 15 | 16 | 17 |
| 18 | 19 | 20 | 21 | 22 | 23 | 24 |
| 25 | 26 | 27 | 28 | 29 | 30 | 31 |
June 2025

| S | M | T | W | T | F | S |
| --- | --- | --- | --- | --- | --- | --- |
| 01 | 02 | 03 | 04 | 05 | 06 | 07 |
| 08 | 09 | 10 | 11 | 12 | 13 | 14 |
| 15 | 16 | 17 | 18 | 19 | 20 | 21 |
| 22 | 23 | 24 | 25 | 26 | 27 | 28 |
| 29 | 30 | | | | | |
July 2025

| S | M | T | W | T | F | S |
| --- | --- | --- | --- | --- | --- | --- |
| | | 01 | 02 | 03 | 04 | 05 |
| 06 | 07 | 08 | 09 | 10 | 11 | 12 |
| 13 | 14 | 15 | 16 | 17 | 18 | 19 |
| 20 | 21 | 22 | 23 | 24 | 25 | 26 |
| 27 | 28 | 29 | 30 | 31 | | |
August 2025

| S | M | T | W | T | F | S |
| --- | --- | --- | --- | --- | --- | --- |
| | | | | | 01 | 02 |
| 03 | 04 | 05 | 06 | 07 | 08 | 09 |
| 10 | 11 | 12 | 13 | 14 | 15 | 16 |
| 17 | 18 | 19 | 20 | 21 | 22 | 23 |
| 24 | 25 | 26 | 27 | 28 | 29 | 30 |
| 31 | | | | | | |
September 2025

| S | M | T | W | T | F | S |
| --- | --- | --- | --- | --- | --- | --- |
| | 01 | 02 | 03 | 04 | 05 | 06 |
| 07 | 08 | 09 | 10 | 11 | 12 | 13 |
| 14 | 15 | 16 | 17 | 18 | 19 | 20 |
| 21 | 22 | 23 | 24 | 25 | 26 | 27 |
| 28 | 29 | 30 | | | | |
October 2025

| S | M | T | W | T | F | S |
| --- | --- | --- | --- | --- | --- | --- |
| | | | 01 | 02 | 03 | 04 |
| 05 | 06 | 07 | 08 | 09 | 10 | 11 |
| 12 | 13 | 14 | 15 | 16 | 17 | 18 |
| 19 | 20 | 21 | 22 | 23 | 24 | 25 |
| 26 | 27 | 28 | 29 | 30 | 31 | |
November 2025

| S | M | T | W | T | F | S |
| --- | --- | --- | --- | --- | --- | --- |
| | | | | | | 01 |
| 02 | 03 | 04 | 05 | 06 | 07 | 08 |
| 09 | 10 | 11 | 12 | 13 | 14 | 15 |
| 16 | 17 | 18 | 19 | 20 | 21 | 22 |
| 23 | 24 | 25 | 26 | 27 | 28 | 29 |
| 30 | | | | | | |
December 2025

| S | M | T | W | T | F | S |
| --- | --- | --- | --- | --- | --- | --- |
| | 01 | 02 | 03 | 04 | 05 | 06 |
| 07 | 08 | 09 | 10 | 11 | 12 | 13 |
| 14 | 15 | 16 | 17 | 18 | 19 | 20 |
| 21 | 22 | 23 | 24 | 25 | 26 | 27 |
| 28 | 29 | 30 | 31 | | | |
January 2026

| S | M | T | W | T | F | S |
| --- | --- | --- | --- | --- | --- | --- |
| | | | | 01 | 02 | 03 |
| 04 | 05 | 06 | 07 | 08 | 09 | 10 |
| 11 | 12 | 13 | 14 | 15 | 16 | 17 |
| 18 | 19 | 20 | 21 | 22 | 23 | 24 |
| 25 | 26 | 27 | 28 | 29 | 30 | 31 |
February 2026

| S | M | T | W | T | F | S |
| --- | --- | --- | --- | --- | --- | --- |
| 01 | 02 | 03 | 04 | 05 | 06 | 07 |
| 08 | 09 | 10 | 11 | 12 | 13 | 14 |
| 15 | 16 | 17 | 18 | 19 | 20 | 21 |
| 22 | 23 | 24 | 25 | 26 | 27 | 28 |
March 2026

| S | M | T | W | T | F | S |
| --- | --- | --- | --- | --- | --- | --- |
| 01 | 02 | 03 | 04 | 05 | 06 | 07 |
| 08 | 09 | 10 | 11 | 12 | 13 | 14 |
| 15 | 16 | 17 | 18 | 19 | 20 | 21 |
| 22 | 23 | 24 | 25 | 26 | 27 | 28 |
| 29 | 30 | 31 | | | | |
April 2026

| S | M | T | W | T | F | S |
| --- | --- | --- | --- | --- | --- | --- |
| | | | 01 | 02 | 03 | 04 |
| 05 | 06 | 07 | 08 | 09 | 10 | 11 |
| 12 | 13 | 14 | 15 | 16 | 17 | 18 |
| 19 | 20 | 21 | 22 | 23 | 24 | 25 |
| 26 | 27 | 28 | 29 | 30 | | |
May 2026

| S | M | T | W | T | F | S |
| --- | --- | --- | --- | --- | --- | --- |
| | | | | | 01 | 02 |
| 03 | 04 | 05 | 06 | 07 | 08 | 09 |
| 10 | 11 | 12 | 13 | 14 | 15 | 16 |
| 17 | 18 | 19 | 20 | 21 | 22 | 23 |
| 24 | 25 | 26 | 27 | 28 | 29 | 30 |
| 31 | | | | | | |
June 2026

| S | M | T | W | T | F | S |
| --- | --- | --- | --- | --- | --- | --- |
| | 01 | 02 | 03 | 04 | 05 | 06 |
| 07 | 08 | 09 | 10 | 11 | 12 | 13 |
| 14 | 15 | 16 | 17 | 18 | 19 | 20 |
| 21 | 22 | 23 | 24 | 25 | 26 | 27 |
| 28 | 29 | 30 | | | | |
July 2026

| S | M | T | W | T | F | S |
| --- | --- | --- | --- | --- | --- | --- |
| | | | 01 | 02 | 03 | 04 |
| 05 | 06 | 07 | 08 | 09 | 10 | 11 |
| 12 | 13 | 14 | 15 | 16 | 17 | 18 |
| 19 | 20 | 21 | 22 | 23 | 24 | 25 |
| 26 | 27 | 28 | 29 | 30 | 31 | |
August 2026

| S | M | T | W | T | F | S |
| --- | --- | --- | --- | --- | --- | --- |
| | | | | | | 01 |
| 02 | 03 | 04 | 05 | 06 | 07 | 08 |
| 09 | 10 | 11 | 12 | 13 | 14 | 15 |
| 16 | 17 | 18 | 19 | 20 | 21 | 22 |
| 23 | 24 | 25 | 26 | 27 | 28 | 29 |
| 30 | 31 | | | | | |
September 2026

| S | M | T | W | T | F | S |
| --- | --- | --- | --- | --- | --- | --- |
| | | 01 | 02 | 03 | 04 | 05 |
| 06 | 07 | 08 | 09 | 10 | 11 | 12 |
| 13 | 14 | 15 | 16 | 17 | 18 | 19 |
| 20 | 21 | 22 | 23 | 24 | 25 | 26 |
| 27 | 28 | 29 | 30 | | | |
October 2026

| S | M | T | W | T | F | S |
| --- | --- | --- | --- | --- | --- | --- |
| | | | | 01 | 02 | 03 |
| 04 | 05 | 06 | 07 | 08 | 09 | 10 |
| 11 | 12 | 13 | 14 | 15 | 16 | 17 |
| 18 | 19 | 20 | 21 | 22 | 23 | 24 |
| 25 | 26 | 27 | 28 | 29 | 30 | 31 |
November 2026

| S | M | T | W | T | F | S |
| --- | --- | --- | --- | --- | --- | --- |
| 01 | 02 | 03 | 04 | 05 | 06 | 07 |
| 08 | 09 | 10 | 11 | 12 | 13 | 14 |
| 15 | 16 | 17 | 18 | 19 | 20 | 21 |
| 22 | 23 | 24 | 25 | 26 | 27 | 28 |
| 29 | 30 | | | | | |
December 2026

| S | M | T | W | T | F | S |
| --- | --- | --- | --- | --- | --- | --- |
| | | 01 | 02 | 03 | 04 | 05 |
| 06 | 07 | 08 | 09 | 10 | 11 | 12 |
| 13 | 14 | 15 | 16 | 17 | 18 | 19 |
| 20 | 21 | 22 | 23 | 24 | 25 | 26 |
| 27 | 28 | 29 | 30 | 31 | | |
Available
Unavailable
Check-In Only
Check-Out Only
Previous
Next